Nolan returns as coach of Lady Bears
A local basketball coach who won over 65 percent of his games over 18 years will be back on the sidelines next season after six years away from coaching.
Anthony Nolan has been named the new girls basketball coach at Harlan County High School, the same post he held during the first six years of the school's history. Nolan is also an assistant principal at HCHS.
"I enjoy the game of basketball and I am passionate about teaching the game, which is what I missed the most," Nolan said. "I have coached over 500 games for the Harlan County schools and have never had any desire to coach anywhere else, and I look forward to rebuilding the program at Harlan County High School. The students of Harlan County are blessed with a school board and superintendent who genuinely care about the success of its students and athletes. Harlan County High School has a wonderful administration that genuinely cares as well, and I am proud to be part of that administration."
HCHS Principal Kathy Minor said the school had a pool of excellent applicants. She said Nolan was at the top of the list because of his proven success and commitment to HCHS.
"He has tremendous work ethic and when you combine this with his expertise of the game, experience and leadership skills there is no doubt the girls program will continue to succeed," Minor said. "We are very fortunate to have him on our HC administrative team and now on our coaching staff. "
"Coach Nolan has been a winner everywhere he has coached," added HCHS athletic director Eugene Farmer. "He was very successful as head boys coach at James A. Cawood High School and also did a phenomenal job building the Harlan County High School girls program into the regional power that it has become. He brings championship experience, a wealth of knowledge, and an outstanding win/loss record to the table. We look forward to many more championships for the Harlan County Lady Bears program under his direction."
A 1991 Cawood High School graduate, Nolan started coaching at his alma mater at only 23 and in his second year of teaching. He turned a team that had finished 5-20 the year before into a 13-10 squad in his first season. The Trojans posted a 19-11 record in 1998 and ended Harlan's run of district championships at four.
After a couple of seasons around .500, the Trojans won four of five 52nd District titles from 2001 to 2005 and won at least 20 games four times. Cawood advanced to the regional semifinals in both 2001 and 2002. Nolan's five district titles as a boys coach ties him with Harlan legend Joe Gilley and current HCHS boys coach Michael Jones for third place in district history, behind only Mike Jones and Ralph Roberts.
Nolan was named the first girls coach at Harlan County High School when the school opened in 2008 and posted winning records in all six years of his tenure and led the Lady Bears to 13th Region runner-up finishes in 2008, 2009 and 2012. He posted a 132-48 record overall.
Debbie Green led the Lady Bears to 129-48 record over the past six years with four straight trips to the regional finals from 2016 to 2019, including the program's first regional championship in 2018. Green's daughter, Blair, was the star on three of those teams before going on to play at the University of Kentucky.
The Kentucky High School Athletic Association has suspended all sports through May, so it's uncertain when the Lady Bears will be able to begin practice.
"It is unfortunate that we are starting with all these restrictions in place; however, I know these players are as excited as I am to get started and will be ready to work hard as soon as we are given the opportunity to get on the court," Nolan said. "We will become familiar with the players we have and develop a style that will provide them with the greatest opportunity for success."
The Lady Bears lose leading scores Morgan Blakley to graduation, along with point guard Hannah Wood and forward Dixie Ewing. Returning starters include senior forward Kassy Owens, senior wing Kelly Beth Hoskins and junior forward/guard Jaylin Smith. Junior guard Jaylin Preston and senior guard Jacey Lewis, both top reserves last year, are also back.
Anthony Nolan's coaching resume
Girls
2014 HCHS 20-8
2013 HCHS 26-7
2012 HCHS 26-7
2011 HCHS 22-7
2010 HCHS 17-9
2009 HCHS 21-10
Totals 132-48
Boys
2008 Cawood 11-19
2007 Cawood 10-19
2006 Cawood 17-11
2005 Cawood 26-4
2004 Cawood 20-8
2003 Cawood 16-12
2002 Cawood 25-7
2001 Cawood 24-5
2000 Cawood 16-13
1999 Cawood 13-13
1998 Cawood 19-11
1997 Cawood 13-10
Totals 210-132
Overall record 342-180
About the Writer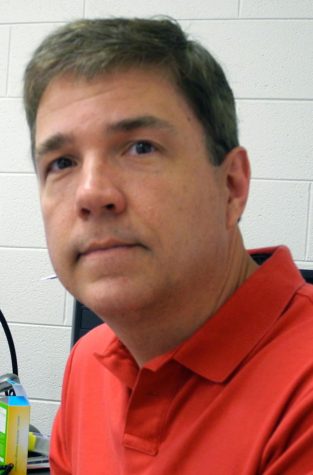 John Henson, Managing Editor
John Henson has covered sports since 1985 for the Harlan Daily Enterprise, the Cats Pause and harlancountysports.com, winning numerous Kentucky Press Association...