Heartbreaking finishes marked Cawood's 42-year run in basketball
As someone who grew up with a view of James A. Cawood High School from his bedroom window, beginning as a third grader in 1971, I spent many evenings in the S.H. Rowland Gymnasium (or the Trojandome as my friend Chris Jones christened it during his Enterprise sports writing years) watching basketball.
There were many more good nights than bad and many star players who will forever be part of our county's basketball history. You can't, however talk about Cawood basketball and not mention disappointment. Whenever the subject comes up, I will often reel off the numbers that are forever ingrained in my memory — 76, 81, 83 and 86.
For those who didn't recognize the significance of those years, they stand for the four times Cawood made it to the 13th Region Tournament finals and lost. There is a tale of heartbreak that goes with each of them, and a few other sad stories for other squads that experienced disappointment before reaching the finals.
Cawood didn't get off to a good start in any sports, at least until girls basketball arrived, but the boys basketball team suffered the longest with eight straight losing seasons after the school opened. John D. Wilson arrived in the fall of 1974, bringing with him the core of future championship teams, and immediately turned the Trojans' fortunes around with a 15-12 mark in 1975.
Bigger success came in year two as seniors David Parks, Alan Vaughn and Mike Howard and sophomore Greg Coldiron led Cawood to its first 52nd District Tournament title with wins over Cumberland and Evarts and its first regional tournament appearance. Parks, the Trojans' point guard, had a big game in an 86-56 rout of Whitley County to open the tournament. The Trojans edged Jackson County 64-62 in the semifinals and took Clay County to the wire in the finals. Howard, who later became superintendent of the Harlan County School District, led a late comeback after Parks fouled out. Clay scored in the closing seconds for a 63-61 win.
Coldiron took over as the leader in 1977 as Cawood won a second straight district title before falling to eventual regional champ Bell County in the first round of the regional.
The Trojans were even better in 1978, rolling to a 22-1 regular season record behind Coldiron, Will Clem, Husky Turner, Fred Sturgill and Lynn Rhymer. Coldiron earned all-state honors that season and became the first Trojan to play in the Kentucky-Indiana series and the first to sign with a Division I school as he went on to a career at Morehead State. Cawood rolled through its schedule that season, defeating Clay County 79-61 at home after leading 62-30 after three quarters. The Trojans ended George Francis' memorable run as Harlan's coach in the first round of the district before holding off a strong Cumberland squad in the finals at JACHS. I can still hear "We are the Champions" playing while the Trojans cut down the nets that night.
What happened next is now defined as the greatest upset in 13th Region history as Pineville, with a record of 9-13 and no starters above 6-foot tall, shocked the Trojans 71-64 in a first-round game at Middlesboro. Clay County went on to defeat Cumberland in the finals and then broke a long losing streak in the state tournament. Legendary coach Bobby Keith told me years later it was the biggest upset in his memory.
"I remember being at the regional tournament game with my two assistants. I had 20 pages of notes and I didn't have anything on Pineville," he said.
Phil Cox was a freshman reserve on that 1978 team and soon took over as the star, earning all-state honors as a junior and then winning the Mr. Basketball award as a senior before going on to a memorable career at Vanderbilt, where he set records for points and free throw shooting. The 52nd District was so tough then though that the Trojans lost to Cumberland in 1979, Wilson's last game as coach, and then were knocked off by Ronnie Morgan and Michael Rhodes and company at Harlan in 1980.
Cox and the Trojans returned to the top of the district, routing Evarts in the first round at Cumberland before knocking off a strong Harlan team, led by Jack Scalf and Lawrence Body, in the semifinals. Lynch upset Cumberland on a last-second shot by all-stater Bruce Mitchell in the other semifinal, but then Cawood rolled to a 20-point win in the finals in the next to last game ever played by Lynch.
The Trojans knocked off Jackson County and Lone Jack in the regional tournament before falling 82-78 to Clay County in the finals at Knox Central despite a huge game from Cox.
Cawood won the district again in 1982 before falling by three points to eventual champ Middlesboro in the semfinals in the final game for Mike Buell, Scott Hatfield and Kenny Howard.
The Trojans brought back a senior-dominated team in 1983, led by four-year starters David Hensley and Everly Eads, along with Kevin Hatfield and Tony Sanford and junior center Tim Miniard. The district was perhaps as strong as it ever was that year as Evarts, led by coach Billy Hicks, upset Cumberland in the first round and then knocked off Cawood in the finals at Cumberland.
Cawood rolled past Barbourville in the first round of the regional and then edged Clay County 64-63 on a couple of late Ralph Napier free throws in the semifinals to set up a rematch with Middlesboro after the Jackets had knocked off Evarts in the other semifinal. The Trojans appeared to have the game won a late jumper by Hatfield, but Middlesboro tied the game on a tip-in at the buzzer and won in overtime in one of the most controversial games in tourney history due to what appeared to be a slow start on the clock, at least from a Cawood perspective.
Nick Sanford was a freshman reserve on the 1983 team and like Cox, a few years earlier, took over as the star as he went on to earn all-state honors twice while playing in the Kentucky-Indiana series. He played for Cox at Lincoln Memorial University and earned NAIA All-American honors four times.
Sanford helped lead Cawood back to the regional finals in 1986 at Middlesboro. The Trojans knocked off Cumberland and Harlan in the district and then beat Williamsburg and Middlesboro in the regional. The Trojans had a one-point lead and the ball in the final minute against Clay County, the defending state runner-up, before another controversial call went against Cawood and helped the Tigers rally for a 62-59 win. Sean Pennington, Woody Asher and Richie Farmer led the Tigers that season.
Cawood made it back to the regional semifinals in 1987 with Garry Henson, Sam Metcalfe, Tommy Hensley, Jeff Osborne and J.D. Lambert back for their senior seasons after playing key roles on the 1986 team. Williamsburg upset Cawood on a last-second shot before falling to Farmer and Clay in the finals. Clay went on to win a state championship later that month and then made it back to the finals the next year before losing a rematch against Allan Houston and Ballard in the finals.
The loss to Williamsburg was the last game for Mike Jones as Cawood's coach, and the Trojans watched a 13-year run of winning seasons come to an end in 1988. Coldiron took over as head coach after two down seasons and got Cawood back to a winning mark in his first year as coach in 1990 before falling to Kevin Ball and Harlan in the district finals. The Trojans won the district in 1991 and 1992 on teams featuring Lonnie Huff, Darryl Day, Jason Coldiron, Chris Simpson, Joe Baltimore, Mike Cornett, Boots Smallwood and Todd Cox and made it to the regional semifinals in 1991.
Another former Trojan, Anthony Nolan, took over as coach in the fall of 1996 and led the Trojans the final 12 years of the school's existence.
Cawood won a district title in 1998, ending Harlan's four-year run, then captured four of five district championships from 2001 through 2005. Paul Herald, Scott Bailey, Jake Turner, Brandon Tolliver and Trevor Muncy were stars in the early part of the run as Cawood made it to the regional semifinals in both 2001 and 2002. Hubbs was a freshman starter on the 2002 team, then went on to earn all-state honors the next three years as he broke Cox's school scoring record. Shawn Ely, Travis Clem and Andrew Brock helped Cawood win their final two district titles in 2004 and 2005, but those two teams had the bad luck of drawing Rockcastle County in the first round of the regional both years and were eliminated.
Derrick Watkins, a starter on those two teams, led Cawood to its final regional tournament appearance in 2006 before a loss to Barbourville In the first round. The district expanded to six teams that season and Cawood fell to Bell County in the district finals. The Trojans lost to Middlesboro in the 2007 district tourney and then fell to Bell County in the 2008 tournament despite a memorable performance from Adam Rhymer, Lynn's son, in his final game with the Trojans. Josh Caldwell and T.J. Green were key players on the final Cawood team and went on to start on the first Harlan County High School team in 2009.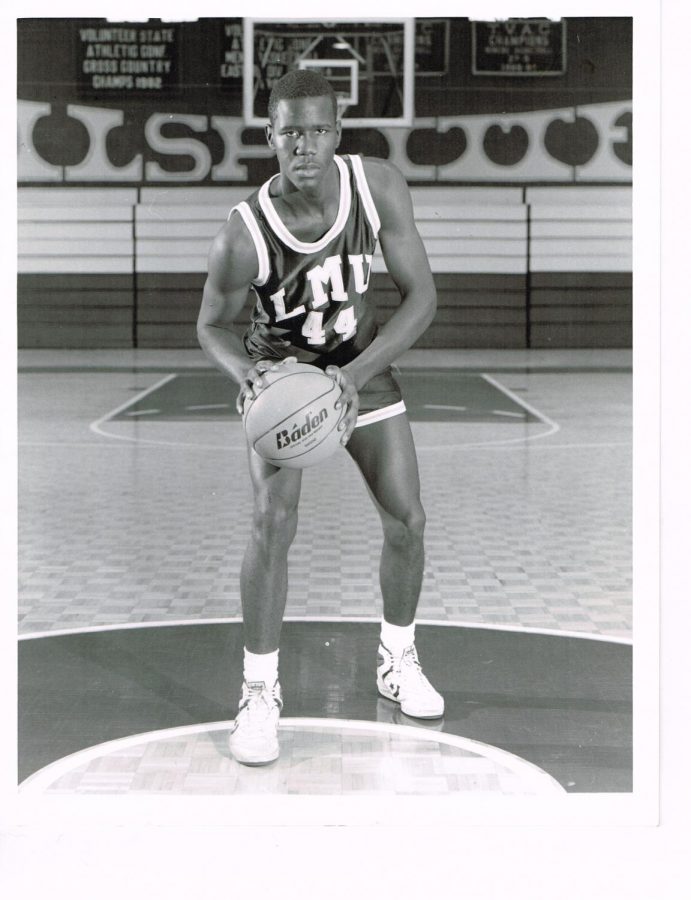 Cawood records
2008 Anthony Nolan 11-19
2007 Anthony Nolan 10-19
2006 Anthony Nolan 17-11
2005 Anthony Nolan 26-4
2004 Anthony Nolan 20-8
2003 Anthony Nolan 16-12
2002 Anthony Nolan 25-7
2001 Anthony Nolan 24-5
2000 Anthony Nolan 16-13
1999 Anthony Nolan 13-13
1998 Anthony Nolan 19-11
1997 Anthony Nolan 13-10
1996 Greg Coldiron 5-20
1995 Greg Coldiron 11-14
1994 Greg Coldiron 14-12
1993 Greg Coldiron 12-20
1992 Greg Coldiron 21-11
1991 Greg Coldiron 17-12
1990 Greg Coldiron 17-15
1989 Glen Estep 6-17
1988 Glen Estep 7-18
1987 Mike Jones 22-10
1986 Mike Jones 25-5
1985 Mike Jones 20-6
1984 Mike Jones 18-12
1983 Kirk Chiles 22-12
1982 Kirk Chiles 23-8
1981 Kirk Chiles 22-8
1980 Sweeten, Wilder 16-10
1979 John D. Wilson 20-9
1978 John D. Wilson 24-2
1977 John D. Wilson 22-6
1976 John D. Wilson 22-9
1975 John D. Wilson 15-12
1974 Granville Deaton 12-13
1973 Granville Deaton 6-21
1972 Pat Jenkins 2-24
1971 Pat Jenkins 3-24
1970 Kenneth Tate 6-22
1969 Jim Howard 8-21
1968 Jim Howard 8-16
1967 Jim Howard 8-21
(Won district championships in 2005, 2004, 2002, 2001, 1998, 1992, 1991, 1986, 1982, 1981, 1978 1977, 1976; second in 2006, 2000, 1999, 1994, 1990, 1987, 1984, 1983)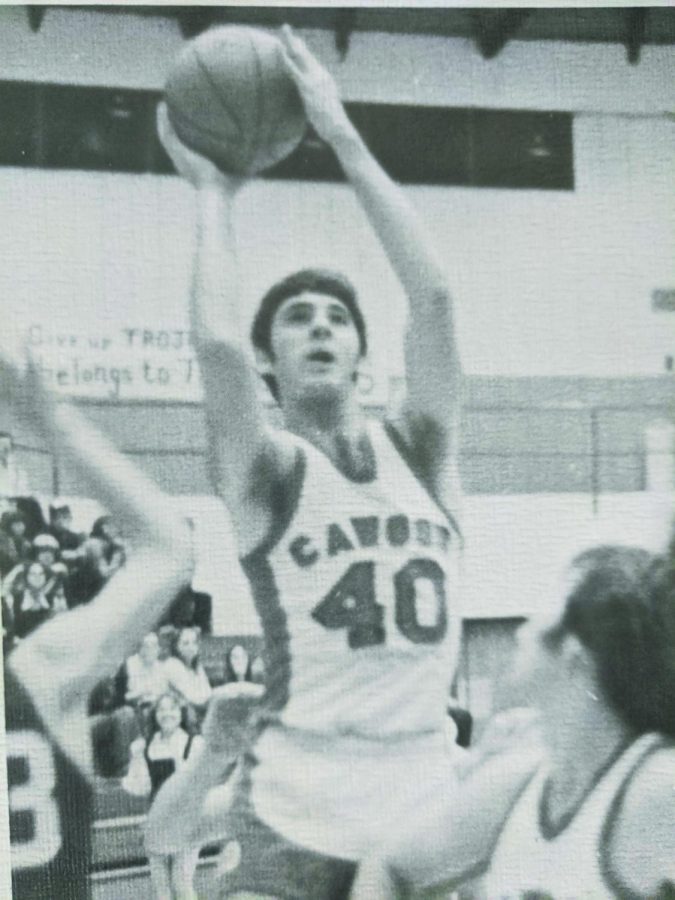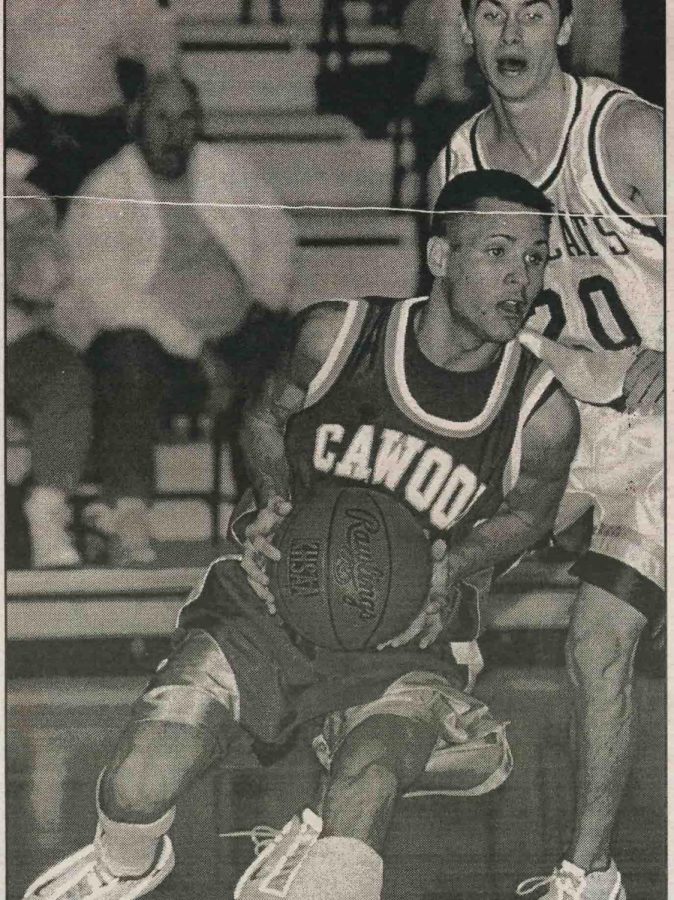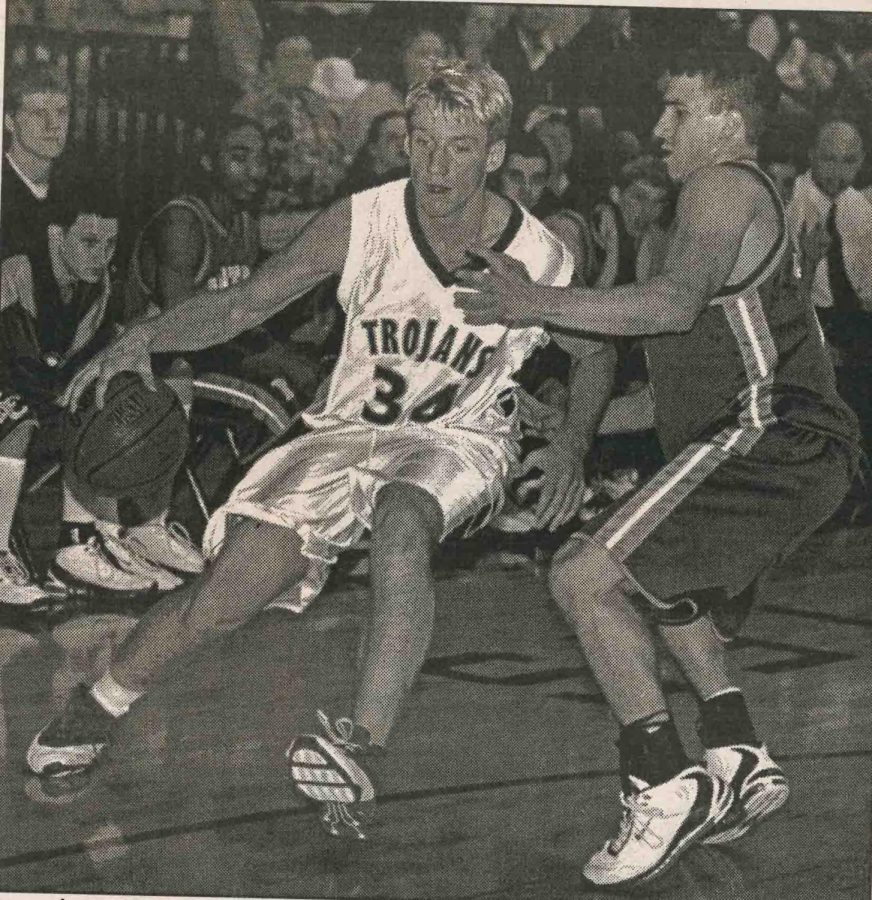 Leave a Comment
About the Contributor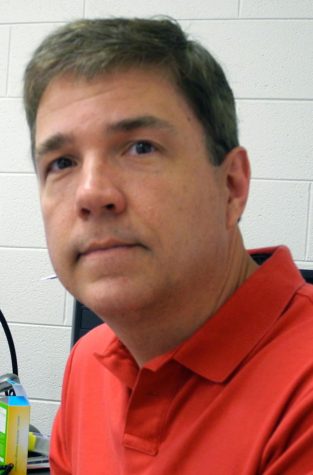 John Henson, Managing Editor
John Henson has covered sports since 1985 for the Harlan Daily Enterprise, the Cats Pause and harlancountysports.com, winning numerous Kentucky Press Association...