45 years of girls hoops — Key players from first district tourney pleased with sport's growth
(Editor's note: This story originally ran in 2015)
In the 45 years since they gathered for the first girls 52nd District Tournament at Harlan High School, Maralee Holder, Kim Kelley and Kathy Thomas have watched the sport change and grow.
When Thomas' Lynch Lady Bulldogs beat Holder's Harlan Dragonettes 24-15 in the 1975 championship game, basics such as shooting and dribbling were a challenge for many of the players, as evidenced by the low scores and the plethora of turnovers and jump balls.
It was a much different game in 2015, when three of the stars discussed that first district tournament.
The girls of today often play just as fast as the boys and have many of the same skills. The star power of the girls tournament will exceed that of the boys this season with three of the region's top five players represented, led by Bell County Miss Basketball favorite Maci Morris, along with Harlan sophomore guard Jordan Brock and Harlan County freshman guard Blair Green. Morris has already signed with the University of Kentucky while Green has received several Division I offers, led by Louisville and Vanderbilt. Brock is also drawing the attention of numerous schools, including Eastern Kentucky University.
That kind of star power was nowhere to be found in the fall of 1974, when high school basketball officially returned to the commonwealth. Between 1932 and 1974, women's basketball was discontinued at high school and collegiate levels in Kentucky. School basketball teams for females did not exist again until Baker's Bill, named after Senator Nicholas Baker, also known as the Basketball Bill, was passed in 1974. Baker's Bill cited that all schools that have a basketball team for boys must also have one for girls.
"It was something I always hoped would happen," Holder said. "Girls had never had that opportunity before. It was a totally new experience for everybody."
Girls basketball started locally at the junior high level during the 1973-1974 season. Kelley became the first young star of the sport at Hall Elementary School.
"I was thrilled," said Kelley of her reaction when learning girls basketball teams were being formed. "I used to attend the boys basketball games at Cawood High School when my brother, Paul, played. I would go home from the games wishing I could play. Then, I heard that we might get to play. I loved basketball. I played with my dad, brother and friends in the neighborhood all the time. To get a chance to play on a team sounded great."
After leading the Lady Gamecocks to the county championship in 1975, Kelley was brought up to the Cawood High School program by coach Basil Mills. Cawood was upset by Lynch in the semifinals in 1975, but the Trojanettes didn't lose another tournament game until 1981 when John Bond began his impressive run of championships at Cumberland that included regional titles in 1984 and 1986, then All "A" Classic state titles in 1991 and 1992.
The Trojanettes won four straight district titles with Kelley as a starting guard and won the county's first 13th Region Tournament championship in 1978, advancing to the state tournament at Eastern Kentucky University. The Cawood lineup that season included Kelley, Lynnette Lewis, Patty Tidwell, Lisa Vanover and Kim Cromer.
"The girls on my team at Cawood knew what they were doing and helped me to get a good start to playing basketball," Kelley said. "For it being the first year, I think we did exceptionally well. Overall, our basic fundamentals (dribbling, passing, shooting, and defense) were pretty good. What we lacked in areas, we made up in hustle and determination."
Kelley became the first county player to sign with a Division I school when she went to UNC-Charlotte in 1979. Lewis followed a year later, going to the University of Kentucky. Sandy Lee went on to Northern Kentucky University after she graduated in 1982.
"It was exciting to hear we were going to play, but I didn't really know anything about basketball," said Thomas, who, like Kelley, was an eighth grader when high school basketball returned. "When we went out and started working on fundamentals, I found out I could play a little bit."
Lynch wasn't expected to win the first tournament as Cawood entered the postseason as the favorite, then knocked off Evarts 45-23 in the opening game, led by 14 points from Kelley and 10 from Karla Middleton. Lynch defeated the Trojanettes 37-33 in the semifinals despite a 16-point effort off the bench from Kelley. Thomas scored 12 points to lead Lynch, as did Kathy Oliver, who also pulled down a whopping 26 rebounds. Harlan beat Cumberland 33-16 in the other semifinal as Mona Body led the Dragonettes with 11 points.
Oliver scored seven and Thomas had five as Lynch beat Harlan in the championship game, using a combination of 1-3-1 and 1-2-2 zones put in by coach David Elliott. Holder scored six to lead Harlan.
Holder was a junior forward when high school basketball returned in 1974 and was, like Kelley, able to use some of the skills she developed while playing against boys near her home in Fairview.
"I played against boys and learned to play like they did," Holder said. "If you wanted to play, you had to play against boys."
Holder said growing up in a "sports family" helped. She said both her parents, Sid and Margie Holder, were sports fans. Holder's grandmother (Julia Howard Tye) had played basketball at Barbourville Baptist Institute and Union College before girls basketball was discontinued.
"Most of the girls didn't have a clue about basketball that first year," she said. "The only reason I knew was because I grew up with the guys in Fairview. No one really knew the ins and outs of the game. It was basically learning to dribble, shoot and pass the ball correctly. There was a lot of teaching."
After graduating from Harlan in 1976, Holder became the first Harlan player to move on to the collegiate level. After playing two seasons at Sue Bennett College in London, Holder went on to Union and then came back to Harlan to coach a second generation of girls basketball players.
Harlan struggled in basketball until the early 1980s when players such as Kim Allison, Glenda Powell, Sophia Hollingsworth, Holly Lee, Tammy Simms, Anna Morton, Kelly Trosper and others helped the Dragonettes (later the Lady Dragons) start to become competitive. Doc Gray had taken over as coach by that time, his first of two stints with the girls program, but Harlan was unable to get past Cawood and Cumberland in the early years. Debbie Brown took over as coach in the early 1980s and built a powerhouse with Holder serving as an assistant.
Harlan won its first 13th Region Tournament championship in 1987 with a senior-dominated team led by Debbie Hoskins, Patti Myers, Pam D. Saylor and Pam K. Saylor. Hoskins was an all-state forward that year and went on to sign with the University of Kentucky before going on to earn All American honors at Lincoln Memorial University. Myers also moved up to the next level, playing at Transylvania University.
"They came leaps and bounds in those first few years," Holder said. "And it's continued to get better. Now you have girls who attend these camps, and they have the desire to learn more."
Those two are now the mothers of two of the state's top prep prospects — Maci Morris of Bell County is Patti Myers Morris' daughter and Blair Green of Harlan County is the daughter of Debbie Hoskins Green.
"We started coaching Patti and Debbie in the sixth grade," Holder said. "They would play at lunch and every chance they got. They would play and play and play. When I played, we were putting in a press offense during lunch the day of the district tournament in 1976. We didn't even have practice time, because you had the boys B team and the boys middle school team."
Bond saw the game change quite a bit in his 28 seasons on the Cumberland bench after taking over in the second season of girls basketball. His 492-248 record places him 13th in wins in Kentucky history and second among 13th Region coaches behind Clay County's Donnie Gray.
"It developed into a faster game," Bond said. "They play with a lot of intensity and are more well-rounded in the fundamentals. They are able to execute a lot better now, especially offensively, and play multiple defenses."
Bond and his Lady Skins ruled the county for much of the 1980s and early 1990s. Margaret Harris was the first Cumberland star, signing with Oral Roberts after she graduated. Nickie Snow (LMU) and Lolita Mallory (Cumberland College) went on to play college basketball after leading the Lady Skins to their first regional title in 1984 and Monica Owens followed Snow to LMU after taking the Lady Skins back to to the state tournament in 1986. Amy Morris, who hit the game-winning shot in Cumberland's win over Owensboro Catholic in the 1986 state tourney, moved on to Cumberland College after she graduated in 1987. Lonnie Oliver, Susie Smith, Jennifer Honeycutt and Christie Cornett were other leaders on Cumberland's mid 1980s teams. Lori Kluck was the most valuable player of the first two All "A" Classic state tournaments in 1991 and 1992 and earned all-state honors before signing with Tennessee Tech. Joey Morris and Kelley Morris, the daughters of Cumberland baseball coach Roger Morris and the cousins of current Bell star Maci Morris, both went on to sign with Lees-McRae in North Carolina after starring on the 1991 and 1992 All "A" Classic championship teams.
Evarts also had a run of success in the All "A" Classic in the 1990s under Freddie McCreary on teams led by Shannon Browning (Eastern Kentucky University), Amanda Berry and Tara Bailey (Union College). Kelley was an assistant under Earl Rogers when Evarts won its first and only district title in 1988, a team led by Jacquetta Hopkins, Leann Lacey, Kathy Vanover, Michelle Napier and Kim Huffaker
Holder credits Gray, a Hall of Fame coach in both track and basketball who came to Harlan from Rosenwald after integration in the 1960s, with getting the Harlan program on the right track in his first stint as coach. He led the Lady Dragons to two more regional titles when he came back for a second stint as coach in the 1990s. Tiffany Hamm (who went on to Western Carolina) starred on both regional championship teams in 1998 and 1999. Krissy Hatfield, Kristy Clem and Nikki Greer were also standouts in Harlan's late 90s run that also included several appearances in the state All "A" Classic, along with the two trips to the Sweet Sixteen.
"I hope we were able to lay the foundation," Holder said. "To look at the young ladies I had the opportunity to coach, to see them go to college and get their degrees and come back as coaches is very satisfying. It's great to see Debbie's and Patti's daughters have so much success."
Thomas' contribution to Harlan County basketball history took a different twist a couple of years later when her son, Charles, was born. Charles Thomas went on to star at Harlan High School, earning all-state honors as he led the Dragons to two 13th Region Tournament titles and two state All "A" Classic championships before earning Mr. Basketball honors in 1995 and going on to play at the University of Minnesota.
While watching her son play, Thomas also noticed how much the girls game had improved since she was a part of it in the 1970s.
"I feel the girls are a lot bigger and stronger and more physically fit," said Thomas. "They do a lot more than we did when I played."
"The girls game has gotten better and better," said Kelley, who was the head coach at Evarts for two years in the 1990s before settling in as a middle school coach at Black Mountain until her retirement. "More time is spent playing, Teams play so much more today than we ever did. We had our regular season from October to March. The rest of the time, we could pursue other things. To develop in basketball, we, individually, could go to ball camps, if we wanted to. Today, the teams play their regular season, their summer ball and some girls play on additional AAU teams."
Kelley said there are more subtle difference in the sport, going back to a conversation she had with Vickie Stewart Anderson, a former teammate at Cawood, in a radio interview during the Harlan-Harlan County game.
"The individual moves of the girls have improved tremendously over the years. The ability to drive and pull up and take a shot is a common occurrence in games today, whereas we probably settled for the outside shot," Kelley said. "As the game has progressed, so has the pressure to perform. Everything is analyzed so much more deeply than it was in our day. Statistics are kept a lot more accurately and about everything is taped and viewed for mistakes. In other words, you can't get by with much without being scrutinized."
"The girls have come a long way," added Holder. "It's no longer considered a second class sport. It helps girls to develop better self-esteem and become better leaders, the leaders we'll need in the future.
View Comments (1)
About the Writer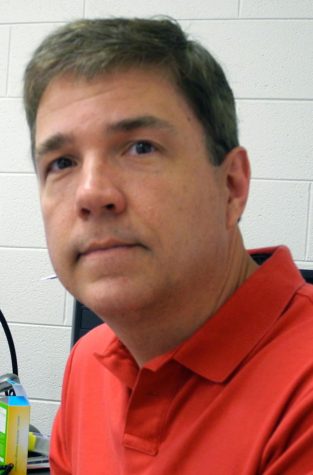 John Henson, Managing Editor
John Henson has covered sports since 1985 for the Harlan Daily Enterprise, the Cats Pause and harlancountysports.com, winning numerous Kentucky Press Association...